TWP Stain Reviews, Articles, How-To Tips
The Total Wood Preservative known as TWP is an EPA registered wood preservative that protects exterior wood surfaces from structural damage and wood rot. This semi-transparent line of wood stains come in several different formulas and stain colors.
The most popular line of TWP stain is their 1500 Series. This newly designed formula outperforms the previous TWP 500 Series. The water resistant stain protects wood from warping, cracking and splitting. In addition, it prevents freeze damage in colder regions of the country. TWP Stain will stop wood graying as well as darkening and fading as a result of harsh UV rays. The TWP 1500 Series is an oil based semi-transparent formula that will allow the wood to show through while adding a little bit of tone.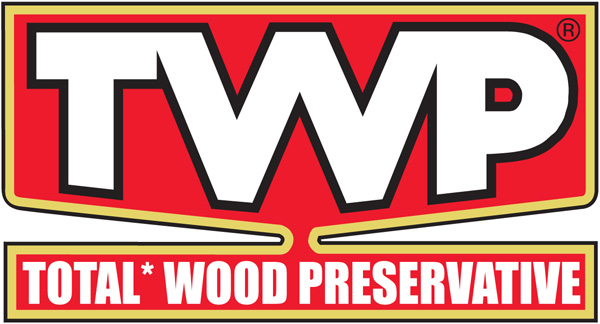 When it comes to quality wood deck stains one brand that comes to mind is TWP (Total Wood Preservative). This number one rated wood stain is an EPA registered wood preservative. It is blended for superb longevity on vertical and horizontal exterior wood surfaces. This long lasting professional grade wood deck stain is easy to find on the Internet. A simple search of TWP wood deck stain near me will result in finding a TWP authorized online dealer. This is an excellent way to buy TWP over trying to find it locally.
We are now shipping TWP 200 Series in 5 gallon Pails to Canada!
An authorized dealer can offer free shipping and excellent customer support. TWP wood deck stain near me can literally be anywhere no matter where you live because TWP 1500 series is a low 250 VOC formula that is compliant in all 50 states and now in Canada. This special blend of wood deck stain utilizes special UV absorbing pigments that eliminate wood fading and graying. The chosen mildewcides effortlessly hinder fungal growth, which can cause color darkening. TWP sheds water to reduce unwanted moisture absorption that causes board splitting, cracking and warping. This also helps to prevent costly structural harm caused by freeze damage in colder climate regions.
One of the best lines of deck sealers is TWP (Total Wood Preservative). A deck sealer like TWP will preserve exterior wood and protect from harsh elements that cause water and UV damage. TWP deck sealers have tint in them making them semi-transparent. They are technically called deck stains but many use the word sealer instead. TWP deck sealers are one of the only EPA registered wood preservative in an oil based formula.
These sealers naturally repel water to shield the wood from water damage and wood decay. The pigments in the TWP deck sealers are UV absorbing and defend against unattractive discoloring, fading and wood graying. Utilizing selected mildewcides in all the TWP deck sealers creates a natural resistance to mold, mildew and algae, which can cause premature darkening and wood rot. The 1500 series and 100 series deck sealers help preserve and even enhance the wood grain's natural beauty.