Note: New Gemini Restore-A-Deck Labels Coming in Spring/Summer of 2019!
Make Restoring Your Exterior Wood ...Easy!



Restore-A-Deck Cleaner and Brightener system is a powerful "eco-friendly" two-part restoration system.
Step 1 Wood and Deck Cleaner that deeply cleans your wood to remove dirt, grime, mold, algae and general graying. The cleaner will help prep neglected wood and or prep for re-coating with a wood or deck stain.
Step 2 Wood Brightener is used after the wood cleaner to "brighten" the wood while neutralizing the cleaner to a natural pH balance. This step will improve the overall appearance of your wood while helping the wood deck stain longevity.
100% Biodegradable product
Concentrated powder formula - Cleans up to 1000 sq. feet!
Prep wood surfaces for re-coating with a wood or deck stain
Restores weathered gray wood to natural color
Eco-friendly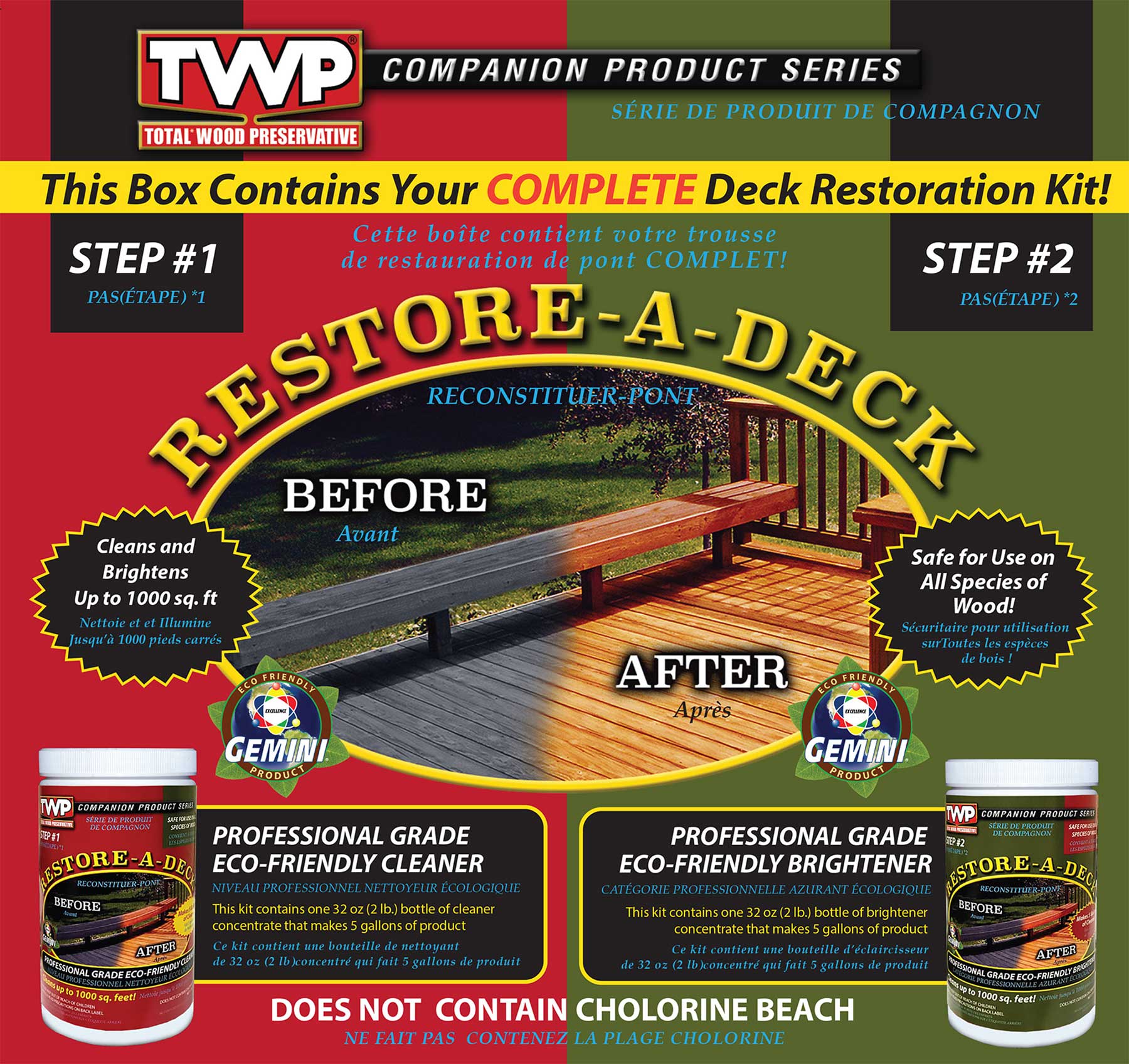 Have Questions on Prep?
Visit our Help Site for all the answers!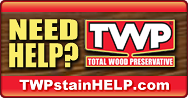 Kit Contains:


Step 1 Cleaner Bottle and

Step 2 Brightener Bottle

Coverage Per Kit:
Cleans and Brightens 600-1000 Sq. Feet
Concentrate:
Each Bottle Makes 5 Liquid Gallons
Temperature:
45-95 F
Application Tools:
Pump Sprayer, Scrub Brush
Reviews
Thursday, 19 October 2017
Great for prepping for reapplication of TWP!
Please log in to write a review. Log in
Loading comment...
The comment will be refreshed after

00:00

.
We will reply to your comment shortly

Oxalic acid is a wood brightener not a cleaner. You can use the Restore-A-Deck Kit to prep.

We will reply to your comment shortly

I am trying to prep my deck for TWP and have already used a cleaner that contained oxalic acid in it. I didnt get the results I wanted. Is is ok to use restor a deck next? I dont want to dry the wood out too much?


We will reply to your comment shortly

I am trying to prep my deck for TWP and have already used a cleaner that contained oxalic acid in it. I didnt get the results I wanted. Is is ok to use restor a deck next? I dont want to dry the wood out too much?


We will reply to your comment shortly

It is a eco-friendly cleaner. It would be helpful to pre wet and rinse any vegetation.

We will reply to your comment shortly

Is product safe for shrubs around deck

We will reply to your comment shortly

Restore-A-Deck is a cleaner that removes dirt, graying, grime, etc. or preps TWP for recoating.

It is not a stain stripper. It will remove very deteriorated TWP stain but probably not after only 2 years.

We will reply to your comment shortly

is restore a deck good for removing two year old twp deck stain