Note:
The Restore-A-Deck Stain Stripper needs to be neutralized with the
Restore-a-Deck Wood Brightener
.
Restore-A-Deck Stripper and Remover is the first and only powdered concentrated deck stain stripper that is designed to be injected through a pressure washer. RAD Stain Stripper can be applied with a pump up sprayer as well.
The Restore-A-Deck stripper when injected will remove penetrating transparent and semi-transparent wood decking stain and coatings. Covers 150-200 sq. feet per gallon when injected through a pressure washer.
When applied through a pump sprayer, the RAD stripper is twice as strong and can remove most transparent, semi-transparent, and semi-solid deck stains. Great for removing failed semi-transparent acrylic stains! Covers 100-200 sq. feet when applied with a pump sprayer.
Removes:
Transparent and Semi-Transparent Oil-Based Stains
Most Semi-Transparent Water-Based Stains
Water Sealers
The Best Deck Restoration and Cleaning
Have Questions on Prep?
Visit our Help Site for all the answers!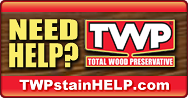 Available Sizes:
2 lb Container
Powder Concentrate:
1 Container Makes 5 Liquid Gallons
Purpose:
Stain Stripper
Coverage Per Gallon:
100-200 sq. ft Per Gallon
Application Tools:
Injector, Sprayer, Stiff Brush
Neutralize: Yes

RAD Step 2
Reviews
Thursday, 19 October 2017
This product does a great job of removing failed decking stains.
Loading comment...
The comment will be refreshed after

00:00

.
We will reply to your comment shortly

We will reply to your comment shortly

Dan9960:

I have a 400 sq. ft. redwood deck with SuperDeck transparent stain (1910 natural) on it. It's about three years old. I want to apply your TWP 1500 to it now. Will this stripper take off the SuperDeck stain and do I need to use the brightener after? Thanks.

Yes the RAD stripper will remove the SuperDeck and yes you need the brightener.

We will reply to your comment shortly

We will reply to your comment shortly

William Dailey:

Got your response, thanks. The deck has dried. Looks like the stripper did not necessarily get all the stain. Is stripper something to be reapplied, or is that bad for the wood? The deck is ipe wood. Installed and stained about 3 years ago.

You can reapply if needed. It is hard to remove 100% of old stain. Try for 90-95% removal.

We will reply to your comment shortly

We will reply to your comment shortly

William Dailey:

We've applied the stripper, waited half an hour and used a pressure washer to rinse it off. However, when we revisit spots with the pressure washer maybe 15 or 30 minutes after rinsing, it seems that stripper and stain still comes out of the wood. How many rinse cycles will the wood need? Should we use the brightener yet, or wait until we've rinsed the wood thoroughly?

Rinse well just 1-2 times than apply brightener to neutralize.

We will reply to your comment shortly

We've applied the stripper, waited half an hour and used a pressure washer to rinse it off. However, when we revisit spots with the pressure washer maybe 15 or 30 minutes after rinsing, it seems that stripper and stain still comes out of the wood. How many rinse cycles will the wood need? Should we use the brightener yet, or wait until we've rinsed the wood thoroughly?

We will reply to your comment shortly

Behr Stinks:

Hi, I have a failed coat of Behr semi-transparent (acrylic) stain that I'm trying to strip (and brighten) before applying TWP 100. How does this stripper deal with acrylics - is there anything else recommended better suited for acrylic stains?

The Behr is already pealing in most places.

Behr, can be removed it just takes patience and a few applications of the stripper to get off fully.

We will reply to your comment shortly

We will reply to your comment shortly

We will reply to your comment shortly

We will reply to your comment shortly

Which Sikkens version is it and how many coats? The thicker the old stain, the harder it is to remove. You may need to strip more than once to get it off. Cover plants and rinse painted walls right away if the stripper gets on it. It does not remove paint unless the paint has already failed.

We will reply to your comment shortly

I have about 3,000 sq ft of deck that has been treated with Sikens over the past ten years and it is now miscolored, pealing, etc. Will your product remove this sealer? How much would I need and how much neturalizer?

Also, will it damage painted surfaces that have been painted with laytex paint? Plants?

We will reply to your comment shortly

We will reply to your comment shortly

In 2011, we had TWP 116 Rustic applied to 11-yo cedar siding after SafeStrip of old stain. Product has weathered to dark orange, and would like to know what TWP product, i.e. pecan or honeytone, we can reapply over it to add more golden brown tone without going as dark as Dark Oak (we have a dark green roof and trim). Will home need to be powerwashed first? It is rough-sawn Western Red Cedar. Also, how would we blend this "new" color with the older part of the home if we decide on an addition? Thanks.

We will reply to your comment shortly

We will reply to your comment shortly

We will reply to your comment shortly

We will reply to your comment shortly

I think the deck has Behr semitransparent on it (I found a can in basement of the house we bought last year. It appears we need to use this stripper instead of the Safe Strip 1. What does this do to plantings (lots of bushes and a large oak tree next to the deck) and will it effect septic?

We will reply to your comment shortly